Great days on the water require skill, safety, local knowledge, adaptability, and a sixth sense for where the fish are.
About Captain Patrick
The success of your day on the water often depends on the experience and knowledge of your captain. Captain Patrick has lived his whole life fishing the Outer Banks and wants to share his love of this beautiful place with you.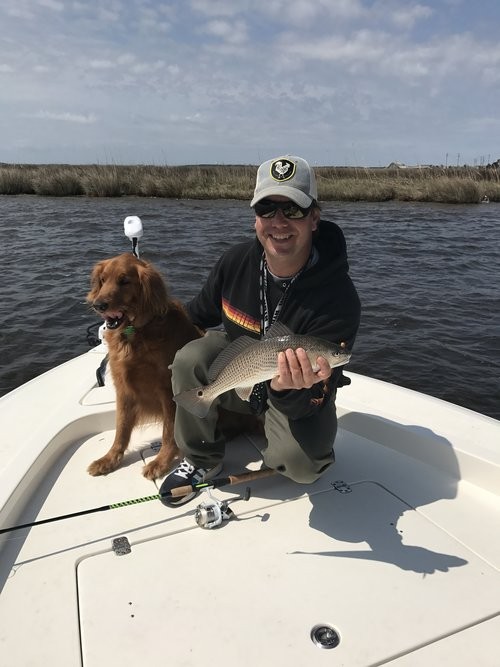 A True Professional Waterman
Patrick has dedicated his life to the water and is well known for his angling abilities and profound knowledge. Not only is Patrick an excellent fisherman, but he makes his own lures and rods.
What distinguishes Patrick from other local charter fishing captains is that he's also a fly fisherman and is happy to guide these beautiful waters and will lead you to the fish!
United States Coast Guard Licensed
Originally from Richmond, VA, Captain Patrick Heretick is nautical by nature.
He spent summers and weekends during his formative years on the Chesapeake Bay, learning the ins and outs of fishing and instilling a great passion within him.
Patrick has a degree in Marine Technology and has had his off shore Masters Six Pack Captain's license issued by the United States Coast Guard for over ten years. He possesses in-depth experience as a professional off shore fisherman and spends his time fishing the marsh waters and inlets of the Outer Banks – where he's lived for over a decade.